Product Introduction
Product
Advanced production equipment, sophisticated manufacturing technology
◆ Suitable for liquid transfer and suction
◆ Small size, light weight, high precision,
 high performance, low noise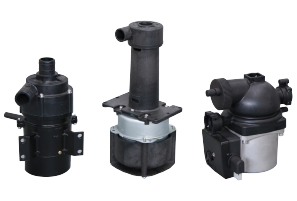 Providing our clients with the satisfactory products to ensure the company profits and make contributions to the social development, as well as create a life of more wealth.
Technology Introduction
JDBC
Experienced production technology team, scientific and rigorous process management, and high production efficiency.
All products have passed the SGS certification and ISO9001 quality management system certification.
Strict primary production system, with requirements and standards for each process to ensure product stability.
High-end inspection equipment, perfect technological laboratory
Possesses high end testing equipment including KEYENCE VHX-6000 digital microscope, KEYENCE VM 3D measuring apparatus and so on. Each product is launched for mass production after ingenious design and verification, and is delivered safely.
Accumulation of improvement, strive to make progress.

Established in 1993 with a registered capital of US $ 5.42 million, the company has 230 employees (including 2 Japanese employees) and covers an area of 18,558 square meters, including the construction area of 14,387 square meters; our business scope mainly covers the manufacturing and sales of air-conditioning fan motors, various motors for industrial machines, brushless DC motors and pumps, and electric-drive pumps.
2023年07月

公司新闻

2023年7月公司签订分布式光伏发电EMC项目签约仪式(附照片)

2023年04月

公司新闻

2023年4月公司员工生日会(附照片)

2022年12月

公司新闻

2022年度上海三相电机供应商大会(附照片)

2022年10月

公司新闻

2022年10月公司员工生日会(附照片)